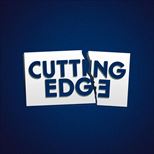 Cutting Edge Material Label Party 002
Lightbox, London
Main Room:
Martin Ikin
Luvstuff
Tuff London
Deeper Purpose
Hurts & Charles
Camino G
Mikey
Darksiight

Room2:
Ross Roberts
Sol Edge
Max Court

Room3:
Brad Ward
Ballam
Alex Rose
Shylah X


After our Deeper Purpose EP "Pitch Control" hitting no.1 in the Tech House Releases Chart We have decided to Return to London for another Label Party to celebrate.

FREE BEFORE MIDNIGHT ON GUESTLIST - Please email names to Mike@cuttingedgeldn.co.uk

We advise that you send names early or buy tickets in advance because our Label Launch in Feb hit Full Capacity by 1am.
Parking Notice
Please note that Fire recommends that customers use public transport to get to the venue and that customers do not park in local streets as this is disruptive to our community and all of the local streets around Fire have local parking restrictions.