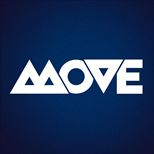 Move
Lightbox, London
MOVE LDN w/ Boat party
MOVE "A night dedicated to leading the way with the new wave of Electronic music" Its faithful, all night party crowd can't get enough of the Move London DJ Exclusives and hedonistic atmosphere.
Line up : Watch this space
--Boats and Lightbox--
The Boat's departs Westminster 8pm to 12am followed by Lightbox
MOVE are back with a bang to close off the Summer Season. Starting off at Westminster Pier and finishing off at Lightbox, the Thames sunset cruise is the perfect way to start a night, with two decks of London's best underground DJ's.
With two boats this will be one busy night, we advise getting tickets early!
After the cruise is complete everyone will head the Lightbox hosted by MOVE.
Part 1 - Sunset Boat Party: Boats 1 & 2
One of the best things about London nightlife is the big boat party. Move have teamed up with AMOR boat parties to give you the opportunity to party hard while taking in the amazing sights of London that can only be seen along the Thames!
Start the night early, get to the dockside at 7.45pm but don't be late as the party boat sets sail on the dot at 8pm from Westminster Pier. The boat features TWO decks of music, a pub priced bar, an open Sun roof over the main dance-floor and an open sun deck.
You can continue partying at the after party once the boat has docked onto Lightbox London.
INFO
For info / guest-list / groups etc
save money and book together by
alistjohn@gmail.com
or call 07492 231093
Twitter @MoveLondonParty
Over 18's / Photo ID / Mixed groups
Parking Notice
Please note that Fire recommends that customers use public transport to get to the venue and that customers do not park in local streets as this is disruptive to our community and all of the local streets around Fire have local parking restrictions.