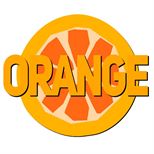 Orange
Lightbox, London
The future's bright, the future's ... Lightbox!
Orange has moved and we're loving our new home. Of course, we're still within the Fire complex, but instead of the main entrance, use the Lightbox entrance (next to Starbucks) instead.
We're open every Sunday from midnight till 7am in Lightbox! Entry is £7 before 3am or £10 with an advance ticket or £13 OTD. Hosted by Glendora.
Fire Club, South Lambeth Road, London, SW8 1SP. Take the 87 or N88 bus from Trafalgar Square to Vauxhall bus station or the tube to Vauxhall.
Parking Notice
Please note that Fire recommends that customers use public transport to get to the venue and that customers do not park in local streets as this is disruptive to our community and all of the local streets around Fire have local parking restrictions.