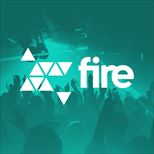 Regression Sessions - Birds of Paradise
Fire & Lightbox, London
Summer, we can almost tast it!

We'll be kicking June off with our colourful Birds Of Paradise party at Fire & lightbox. Let your hair down and feathers unfurl as we take our party people through a spectrum of colour, lights and living free. The summer starts now. More information coming soon...
Lineup TBA
Tickets on sale 4th April
Parking Notice
Please note that Fire recommends that customers use public transport to get to the venue and that customers do not park in local streets as this is disruptive to our community and all of the local streets around Fire have local parking restrictions.